Growth-Driven Design Step 1: Strategy Roadmap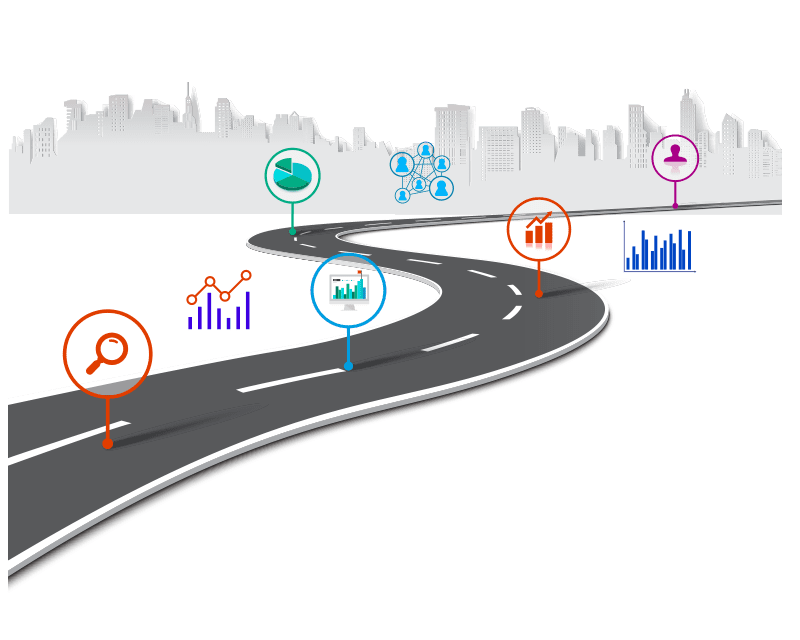 Discovery, Research, Strategy Roadmap
Develop a customer avatar to identify the audience's goals, interests, pain-points, and demographic characteristics. Your customer avatar will inform all areas of your web content, SEO, sales, and marketing strategy.
Seamless DX Plans: Features & Benefits
Our Seamless UX Platform and custom branding services deliver a professional, conversion-optimized, website within 4-8 weeks. Learn more about our innovative approach, and how the process works.
Your new website will include all the features available on any high-end agency built site. All of our web plans come standard with 100% built-in accessibility compliance. The sites are designed using WordPress – the world's fastest most scalable CMS platform – which powers over 30% of all websites world-wide.
Everything you need for your site to be up and running hassle-free is included with our plans. Let us take care of the technical headache so you can focus on operations. Schedule a free consultation
Seamless DX Growth Plan – $199 per month
A one-hour website strategy consultation to identify your site goals, plans, challenges, and objectives;
A website strategy road map and design brief outlining the website goals ;
Custom branding services (including two-rounds of revisions);
Up to 5 pages of content migration services (we also offer content development pro services options);
One feature-rich, beautifully designed, accessible, fast, responsive, and SEO optimized WordPress website;
eCommerce options available for all plans;
Light SEO Services;
Social Media Branding;
100% Accessibility Compliance
A user-friendly, modular design framework, enabling robust page customization options;
A browser-based content editing feature allowing you to update and publish web content directly from Google Chrome or Firefox;
Ten unique custom styled, pre-built content and media widgets;
A media library of professionally designed graphics banners, icons, CTA buttons, and copyright-free photography treatments;
Google Analytics for measuring web traffic and site visitor activity;
Professional, secure web hosting plans (including daily site backups);
Anti-spam tools;
SSL certificate;
Seamless DX Growth Plan Offers
As part of our Spring promotion, we're offering new growth plan customers with a one-month free subscription to our AI-powered social listening and social media analytics products. You can use these to receive real-time notifications about mentions of your company – or your competitor's company – on all published and social media. Your subscription also includes powerful capabilities to gather actionable consumer and industry insights.
Seamless DX Enterprise Plan
All the features of the growth plan;
Our strategy team will produce an in-depth strategy and web design brief highlighting marketing, SEO, Local SEO, and website strategy initiatives. We'll perform data discovery research for your industry, including market research, competitive review, consumer sentiment, customer opportunities, and keyword marketing research. We'll produce a strategy road map to be used as your company's digital strategy road map;
Professional SEO, Local SEO, voice search optimization, and local business listings services;
Social Media Branding;
Subscription to our cutting-edge social listening and social media analytics tools;
Website support services;
White-glove content update services (up to 5 pages);
The bi-monthly strategy calls will review the website traffic and campaign performance;
We'll perform an audit of your existing website and content and our UX team will custom design page layouts that match your content types and strategy goals.
The Seamless DX Enterprise plan includes two rounds of custom branding design revisions.
Seamless DX Enterprise Platinum
All the features of Seamless DX Enterprise and;
Professional PPC (Pay Per Click) Marketing subscription;
Establishing your company's sales and marketing funnel;
dentify industry-specific marketing opportunities through Google, LinkedIn, and Facebook paid services;
In-depth analytics reporting on all campaigns;
Bi-monthly strategy reviews to analyze website traffic and the performance of digital marketing campaigns.
Seamless DX Enterprise Plans include;
Build Your Customer Profiles and Journey Maps – Understanding your target customers is crucial to digital marketing success. We'll assist in researching and developing customer profiles which highlight your audience's goals, interests, pain points, and demographic characteristics.
Grow awareness & Visibility – Invest in a long-term strategy (6-12 months) – Build assets to promote your business at the lowest cost. Invest in SEO, Social Media, Email, and Content Marketing.
Drive Immediate Website Traffic – Invest in a short-term strategy (3-6 months) – Use social media and search engines to place advertisements to drive immediate traffic to your website.
Convert Traffic – Invest in a conversion-focused website – Delight incoming traffic with a conversion-focused website. Use WordPress to make an attractive, user-friendly, and responsive website.
Increase conversion rate – Invest in Lead Nurturing – Increase touchpoints with people who have interacted with your brand. Invest into remarketing, email marketing, and content marketing.
Increase Sales – This process shows how our services can influence sales from start to finish.
Digital Marketing Services
Our digital marketing roadmap will include an integrative plan for how your business will use social media, search engines, emails, and content to promote your business. Digital Jibe will be your partner in providing practical and effective online-advertising solutions. We equip you with the necessary digital intelligence to inform and maximize online efforts, immediately. Our team is ready to work with you to create a marketing solution that fits your needs, vision, and budget. Our experienced UX designers and marketing professionals are committed to delivering beautiful and functional websites and marketing campaigns that get results. Explore our full range of digital marketing products and services.
Annual Increase in Online Registrations
Annual Increase in Overall Registrations
Monthly Leads from Contact Form
Monthly Leads from Live Chat
"We focus on creating compelling experiences that are grounded in user data and business goals. We create value by being data-driven and user-centered and commit to achieving measurable ROI for our clients & partners."– David Stevens, Chief Strategy Officer
"Lorem ipsum dolor sit amet, consectetur adipiscing elit. Morbi vitae sagittis purus, ut ornare odio. Sed sed turpis a felis fringilla condimentum sit amet sit amet ligula. Sed mollis eget massa sed sollicitudin. Pellentesque vitae ultricies est. Etiam consectetur pulvinar nisl, a varius ligula venenatis vel. Nam consectetur elit tempor ligula aliquam facilisis sit amet ut quam. Proin volutpat justo massa, vel porttitor metus congue id."